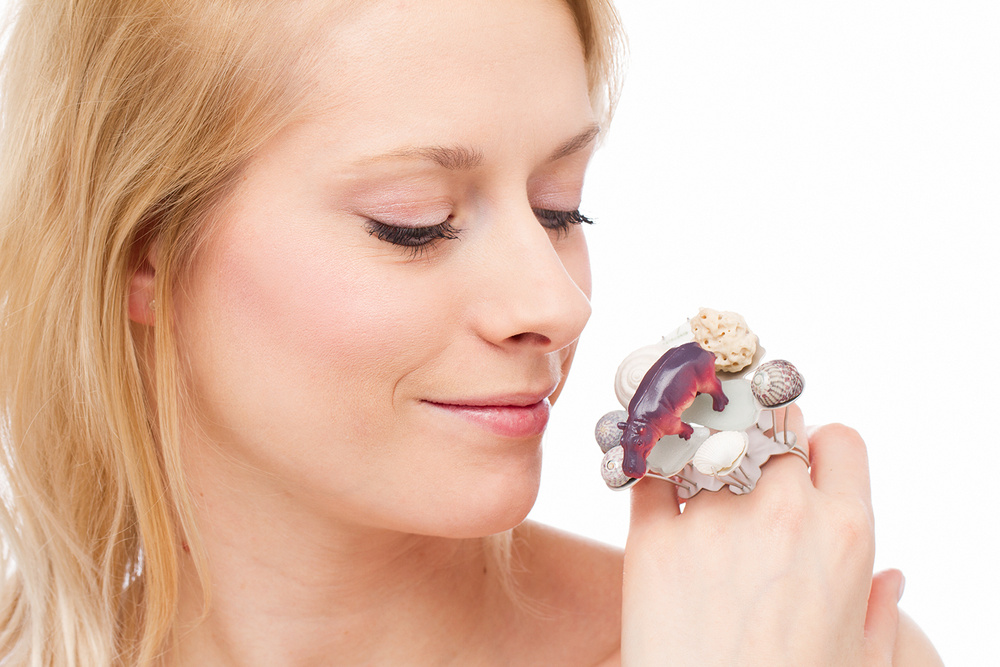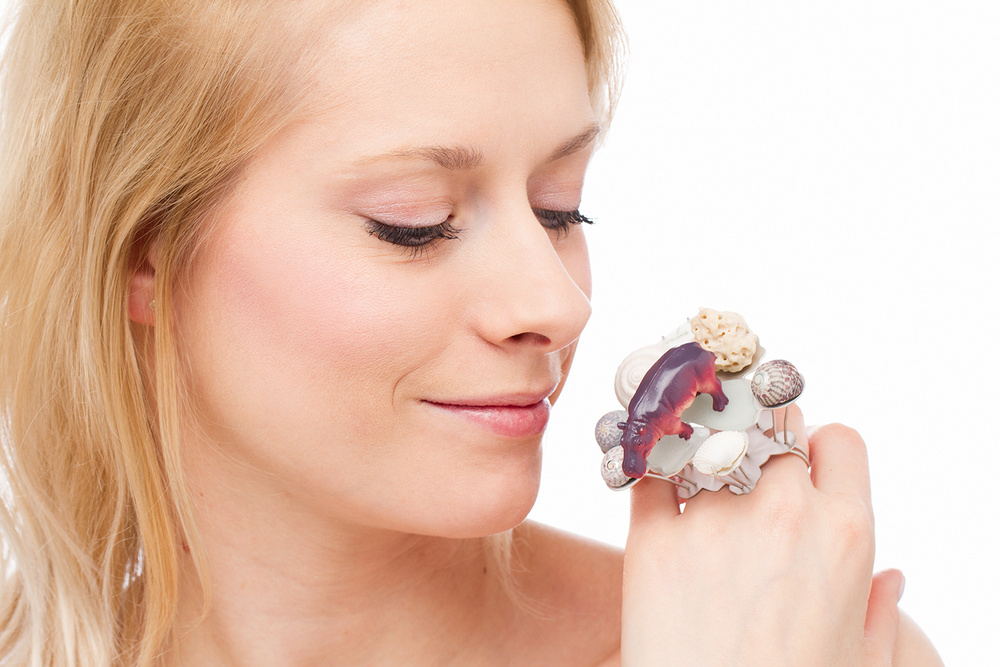 stuckunderbsen is a Viennese label for jewelry design, decoration and wall arts, founded in 2012. Astrid Gronister, founder and owner of stuckunderbsen, graduated from an evening class in jewelry design at Die Herbststrasse, Vienna in June 2013. Ever since Astrid has dedicated her passion to exploring new techniques and crafts in the area of jewelry and beyond, experimenting with new materials such as textiles, ceramics, textile dying and many more. New products like wall arts and decorations were added to the portfolio early 2019 and the range is growing.
Creating as well as producing jewelry and practicing other crafts has always been an incredibly important part in her life and a great balance to the daily business as full time project manager 😉
Inspiration … might wait around the corner! It is often the most smallest (!) things that inspire Astrid's creations. She loves jewellery, geometric patterns, crystals, found objects, small collectibles, different materials, colours, modern architecture, travel and coffee (above all COFFEE).
stuckunderbsen's guiding principle is that every product is created and produced with great attention to detail and in highest quality.
Most products are exclusively handmade in Vienna. The portfolio is in enhanced by adding traditional and modern technologies like casting, laser cutting and 3D printing. In these areas, stuckunderbsen works with small producers and manufacturers based in Vienna and in Pforzheim, Germany (THE german city for jewelry production).